We carry everything you need to make your own Beer or Wine at home! From Beer or Wine kits (which couldn't be more simple) to individual ingredients or equipment for more advanced brewers. We also have supplies for Distilling. Things we carry include:
Fermenters / Carboys
Test and Siphoning Equipment
Sanitizers / Cleansers
Corks and Corkers / Caps and Cappers
Kegs, Kegging Equipment and Taps
Kettles and Accessories
We carry a large variety of malts from the following companies: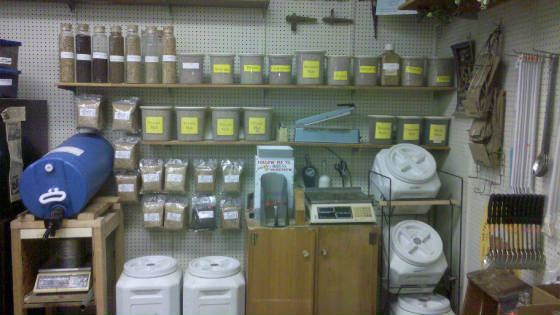 Wine
We carry a large selection of Wine Making Supplies including:



Wine Yeasts from Lalvin and Red Star.



Wine Chemicals: Acid Blend, Yeast Nutrient and Energizer, Pectic Enzyme, Campden Tablets, Potassium Sorbate, Tannin, etc.



Clarifiers: Dual Fine, Isinglass, Sparkolloid



Corks, Corkers, and Shrink Caps.



Bottles: Green, Clear, Blue, and Brown 750ml. Green and Clear Screw Cap 750ml, Green and Clear 375ml. Plus more.